About the Practice
Mitchell & Crosby Family Dentistry is a dental clinic that provides compassionate care to the residents of Casa Grande Valley and Pinal County from their conveniently located clinic in Casa Grande, Arizona. Locally owned and operated since 1953, Mitchell & Crosby Family Dentistry has been a trusted source for reliable community dental care for decades.
Mitchell & Crosby Family Dentistry is a practice with a rich community history. The dentists and the staff all live in Casa Grande and many of them grew up there. As a true hometown dental office, patients frequently see their dentists and staff coaching local sports teams, shopping at local stores, participating in local events, and regularly giving back to the community. Living in the community that they serve enables them to be more integrated into their care and ultimately gives them an edge in better meeting the needs of their patients.
Mitchell & Crosby Family Dentistry has a well-earned reputation for providing high-quality care with the most technologically advanced treatments, including CEREC® same-day crowns, cosmetic fillings with Omnichroma composite material, and implant restorations. If you need to replace or revive worn, chipped teeth they have you covered with dental implants, dentures, and veneers. Their state-of-the-art office is also equipped with diode lasers and digital X-rays, and they only use the highest quality materials and labs for their services.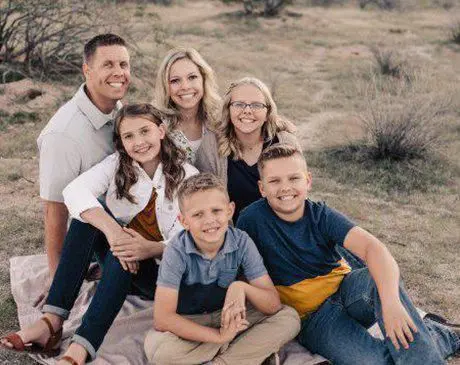 Mitchell & Crosby Family Dentistry believes in always putting its patients' needs first. This means keeping their patients informed of conditions and treatments so that they can make decisions that are best suited to their unique needs, preferences, and budgets. They accept most insurance plans so that patients don't have to worry about their wallet when making decisions about their smile.
At Mitchell & Crosby Family Dentistry, dental care doesn't have to be scary. Instead, it's a visit with a neighbor in a fun and relaxed environment. Schedule a consultation today by calling the office or booking online.